We carry 4,000+ parts for pinball machines made between 1970 and today and even a few older parts. Everything from rubbers and LEDs to pop bumper and flipper rebuild kits. Not sure what you need? Snap some photos, bring in the part, or just describe it to us and we can help you make sure you get the right part. We have an ever expanding pinball specific tool selection and electronic component stockpile for repairing boards. Having trouble finding the right fasteners at the harware store? We have you covered with hundreds of screws, bolts, nuts, brackets, posts, etc.
Specialty and game specific parts can be ordered and all special orders(and in store purchases) over $50 come with an hour of free play in our Kansas City, MO arcade.
Search our parts database (coming soon)
Pinball Machine Artwork, T-Shirts, Hats, Buttons, Stickers and More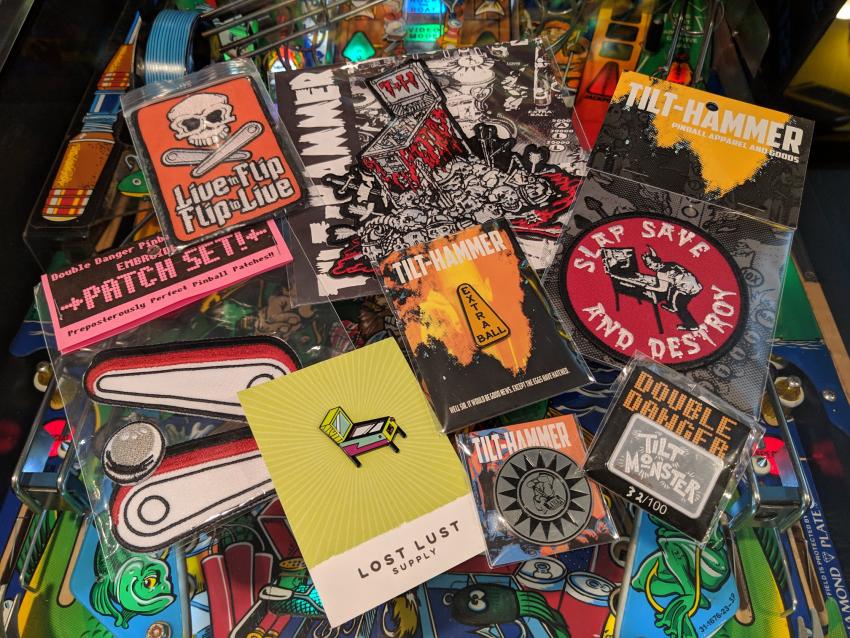 We are constantly searching the pinball community for fresh new merchandise and bringing it to the pinheads of Kansas City. Show your love of the game or pinball KC by rocking a shop shirt, Kansas City Pinball shirt, enamel pins, stickers, books, hats, prints, posters, banners, and more. We are proud to carry some of the best brands in the business like Double Danger, Tilt Hammer, and Rage Tilt. Many other smaller studios and independent artists bless us with small batches of pinball gems that we just can't get enough of. If you are an artist or pinball brand that would like to be featured in our Kansas City shop and various pinball shows we do throughout the year, please contact us!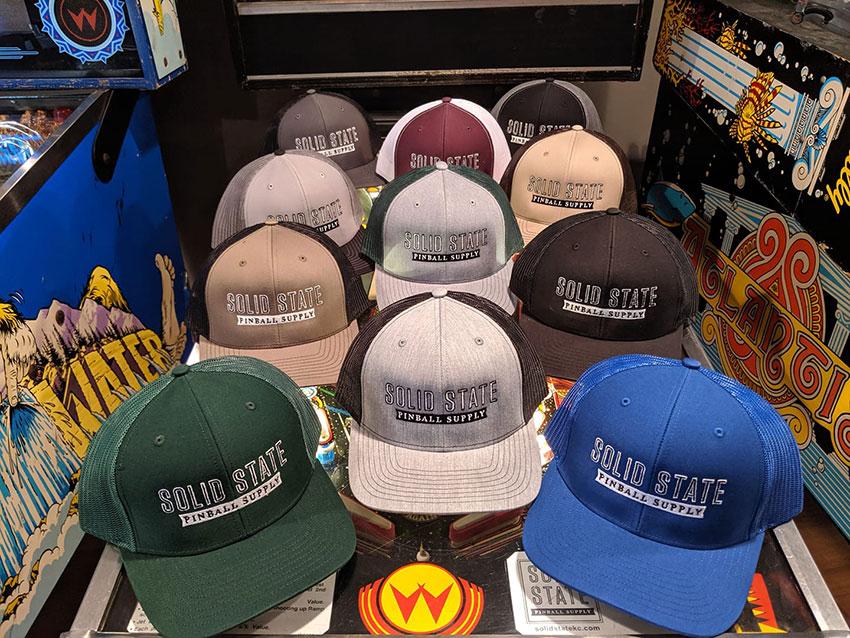 Service
Need Help getting your games tuned up? Schedule a drop-off to our Kansas City Pinball shop, or we can pick up your game for an additional charge. Just need a cleaning and waxing, no problem we got you covered. Need a total restoation, we do that too! We can fix, clean, and bullet proof any solid state pinball machine by any of the major manufacturers new or old. 
Restoration not in the budget?  We offer DIY classes and always keep a list of trusted technicians for service calls and mail-in board repair.
We use a 30 point checklist to verify games are safe and in good working order, we recommend all newly acquired games meet these standards before extensive play.
Games for Sale
Looking for a new pinball machine? We can help you adopt the perfect machine for you and your family. Come down and check out our Arcade and Showroom in Kansas City, MO and play a wide range of games from the last 70 years and get a feel for what type of machine you might want. If we don't have a certain title we can usually find one for you using our country wide pinball network. Delivery and setup is available.